Google has released the next generation of shopping campaigns: Smart Shopping Campaigns.
The goal of Smart Shopping Campaigns is to help you simplify campaign management while driving sales and reach across Google using automation and machine learning.
The smart shopping goals are based on the retailer's business objectives, which means that smart shopping will auto-optimise towards maximum revenue for your budget.
Intelligent Reach can set a target ROAS goal which will automatically optimise toward maximum conversion value within the target ROAS the retailer specifies.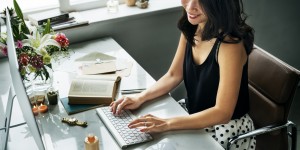 How do Smart Shopping Campaigns work?
Smart Shopping Campaigns are based on machine learning with automated bidding across intent signals. It chooses the right bid for every user through unique contextual signals for each auction.
These campaigns feature both Product Shopping ads and display ads including remarketing ads and similar audiences which are eligible to appear across Google.com, the Google search network, the Google Display Network, YouTube and Gmail.
Automated ad creation and placement means that your ads will appear in the ad spaces where they're relevant and that your bids will be set to maximize your conversion value.
On Google Search, users' search queries and predicted intent is used to determine which product from your feed should be shown. On the Display Network, ads are personalized based on user engagement with your website.
For example, if the user has previously visited and shown interest in products on your site, your product feed will be used to automatically create a relevant ad.
Smart Shopping Campaigns will automatically optimize to maximize conversion value for your budget, delivering the highest conversion value and ROAS possible.
These campaigns will take priority over existing shopping & display remarketing campaigns that target the same products within the same account. We recommend pausing previous campaigns for the best performance and seamless evaluation.
If you are running your smart Shopping campaign on a subset of your products, the standard Shopping campaign will continue to serve on products that are not targeted in your Smart Shopping campaign.
Optimization is done automatically and may take some time to surpass existing Shopping performance. We recommend allowing for a 15 day learning period that is excluded from your evaluation period.
Typically, most retailers will see performance after 2-3 weeks. This period may be longer or shorter depending on your conversion volume.
Minimum Requirements for Smart Shopping Campaigns:
You must have a Google Merchant Centre account
You must have a product data feed uploaded onto the Merchant Centre account
You must have a Google Ads account
You must set up conversion tracking with transaction-specific values
You must have a Google remarketing tag installed on your website
You must have an audience of 100 users and have tagged your site so that you can enable dynamic remarketing.
You must have 20 conversions over the last 45 days across existing Shopping campaigns.
Banner image for Brand awareness
You will need to meet the requirements for Shopping campaigns and follow the Shopping ads policies.
Google Smart Insights tips & best practices

Budget
Set your budget using the combined historical daily spend of your current standard shopping and display remarketing campaigns. The campaign will automatically maximize your conversion value within a given budget.
Target ROAS
To stay within a specific ROAS goal, you can set an optional ROAS. When no target ROAS is set, Google will maximise conversion value based on your budget.
Products
Target all available products within one campaign for maximum performance and simplicity. This also makes performance comparison as easy as possible.
Standard feed optimization
Feed optimization (like titles, descriptions, and images) is a standard best practice for shopping that also applies to Smart Shopping campaigns.
Creative
You can change the image and text for the generic display creative directly in the AdWords UI.
Experiment with your ROAS
If you have a ROAS set, it may be restricting your volume and ability to spend your budget in full. Try removing or lowering it and see if that will increase your conversion value.
Use a pre and post testing framework
Measure performance of your campaign after you implement Smart Shopping campaigns in comparison to the time period when you were running standard Shopping & dynamic remarketing.
Test the waters
If you are not ready to fully opt all of your products in, start testing with specific product groups. If you sell to multiple countries, you could also start testing in a specific market