Today we dissect the new Google Ads campaign format called Google Smart Shopping—including what it is, how it works, how to effectively set up Smart Shopping campaigns, and how your business advertising can become more successful using Smart Shopping campaigns.
What Is Google Smart Shopping?
Smart Shopping is one of Google's newest campaign types. Smart Shopping uses machine learning to automatically optimize campaigns. The advertiser enters their campaign objective and budget, then Smart Shopping takes care of automated bidding and ad placements. Smart Shopping ads are tailor-made for sellers with smaller budgets and less time to strategically optimize their spending and results.
Smart Shopping pulls your product information from the existing product feed(s) in your Merchant Center account. If you are running standard Shopping campaigns, then you're ready to start using Smart Shopping! Smart Shopping uses machine learning to serve the most relevant combinations of your product ads to potential customers across Google Search, Display, YouTube, and Gmail. Google notes that the optimization process for Smart Shopping takes approximately 15 days to produce ads with the highest conversion values (in other words, the highest return on your advertising investment).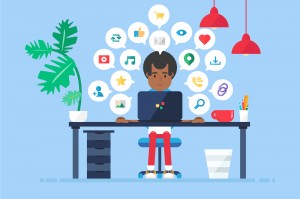 Google Smart Shopping Campaign Setup
To get started, you must have an active Google Ads account along with a linked Google Merchant Center account. Your Google Merchant Center account must be receiving an approved product feed from your store. And your Google Ads account must be using conversion tracking with transaction-specific values from your store. (Specifically, you need to have at least 20 conversions over the past 45 days across existing Shopping campaigns.) You also need to add a Google global site tag to your website. You can use your Google Ads account or Google Analytics to set-up your global site tag and conversion tracking.
Next, create a Smart Shopping campaign in your Google Ads account. When creating a new campaign, select Shopping as your campaign, then select your Merchant Center account and click "Goal-optimized" (Smart Shopping). Please note that your new Smart Shopping campaign will override existing standard Shopping to become the primary campaign for your products.
Lastly, choose your product group and upload creative assets. By default, all of the products in your existing product feed will be included in your campaign. Google recommends that you use all of your existing products when starting a new Smart Shopping campaign – when Google serves Smart Shopping ads on the display network, they look at which products your prospects have already interacted with on your website, then serve them ads that feature the correlating information from your product feed. Therefore, you want to include any products your prospects may have already looked at.
Success of Google Smart Shopping Campaigns
According to Google's early testing, advertisers who used Smart Shopping campaigns drove over 20% more conversion value at a similar cost. Our clients have seen a positive increases in impressions and clicks with a lower cost per conversion.